Washington, D.C. — June 9, 2016 — Results for Development today announced Gina Lagomarsino was named the next president and chief executive officer, following an extensive search by its board of directors. Lagomarsino succeeds David de Ferranti, Results for Development's founder and president, who will remain at the organization in his new position as chair of the board.
Lagomarsino helped establish R4D in 2008, and has served as chief operating officer since 2013. She contributed significantly to its growth from a small start-up nonprofit to a well-established global development organization with an annual budget of $26 million and 110 staff.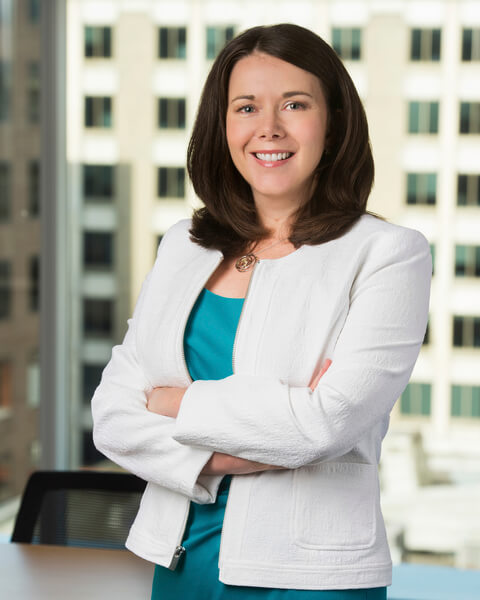 Mark Hinkley, Results for Development's current chair of the board, praised Lagomarsino: "The board conducted a thorough selection process, considering a wide range of options for external and internal candidates. We concluded that Gina was our number one pick. She is outstandingly well qualified and prepared for the job, and we are confident she will lead Results for Development on an exciting trajectory."
De Ferranti agreed: "Gina is precisely the right person to lead Results for Development's next 10 years. Since I first established Results for Development, I always envisioned handing over the CEO role to a spectacular next generation leader at some point. Gina is that dream candidate and now is the perfect moment."
As president and CEO of Results for Development, Lagomarsino intends to reaffirm the organization's mission to improve the lives of the poor around the world by applying fresh thinking and rigor to urgent and overlooked challenges, particularly within the fields of health, education, nutrition and governance.
Throughout her career, Lagomarsino has focused on expanding health coverage to low-income populations. As a managing director at Results for Development, she helped galvanize energy and political will around a global push for Universal Health Coverage (UHC) by coordinating an early global task force for UHC convened by the Rockefeller Foundation and co-authoring a frequently-cited 2012 Lancet article on UHC.
Lagomarsino went on to develop several key partnerships that continue to influence health systems around the world today, including the Joint Learning Network for Universal Health Coverage, a network of policymakers in low- and middle-income countries working together to develop practical solutions to the challenges of achieving universal health coverage, and the Center for Health Market Innovations, which has identified and is promoting learning among more than 1,500 innovative health efforts in 110 countries. She also played a key role launching the Primary Health Care Performance Initiative, a partnership of the Bill & Melinda Gates Foundation, the World Bank and the World Health Organization.
"I am excited to have this unique opportunity to lead a dynamic, young global development organization through its next phase," said Lagomarsino. "We have had many successes under David's leadership — in health, education, governance and, increasingly, in new areas such as nutrition. I look forward to building on those successes as we chart our course for the future."
Prior to her work in global development, Lagomarsino spent a decade working to improve health systems in the United States. She served as senior health policy advisor to Mayor Anthony Williams of Washington, D.C., where she designed and implemented the reform of a free public health coverage program serving low-income residents. Before that, she was an engagement manager in the healthcare practice of McKinsey & Company, where she advised senior executives of health insurance and hospital organizations on strategy and operations.
Lagomarsino received a master's degree in Business Administration from Harvard University and a bachelor's degree in Public Policy from Stanford University. She lives in Washington, D.C., with her husband, 13-year old daughter and 10-year-old son.
These changes will take effect on Sept. 1, 2016.
Additional Resources:
Q&A with Gina Lagomarsino